Dialogues from "The AO" a 2016 series produced by Brit Marling and Zal Batmanglij (The East) for Netflix.
It speaks of individuals returning from death, the power of parenting, and how, the loss of parents can cause suffering that affects a child's life. He speaks of strange dreams and preconceptions and of the relationship between the victim and the executioner.
Like most of Netflix's original series, the AO is definitely a different, disorienting series, part of the independent movie productions that is very different from the millionaire series produced by US television giants and big producers.
it'a Drama, Mistery, Sci FI.
This Netflix original delves into the inexplicable reappearance of Prairie Johnson (Marling). Having gone missing seven years ago, the previously blind Johnson returns home, now in her 20s and with her sight restored. While many believe she is miracle, others worry that she could be dangerous.
Personally despite the initial difficulty, the series caught me and pulled it. I found the finish a bit weak, but I stop here NO SPOILER :-)))
Here are some phrases that I liked, despite the criticality of the theme,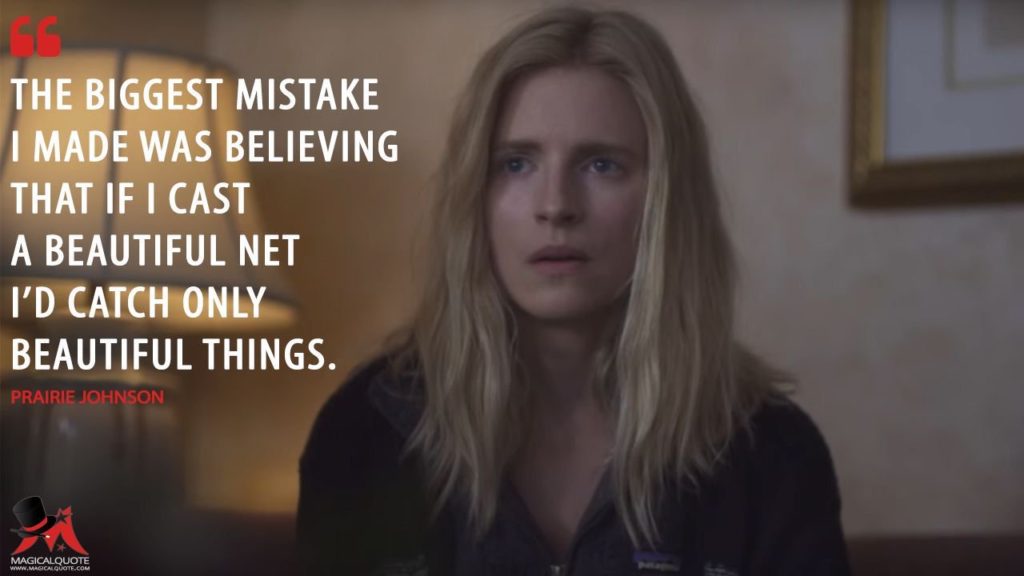 Khatun: You can go with your father and be in painless peace together, or you can take the bird and find out who you really are.
Prairie Johnson: That isn't a fair choice.
Khatun: To exist is to survive unfair choices.
Prairie Johnson: When I swallowed that bird I felt the whole thing flash through me in an instant. Like a way to move through the world, through worlds. And if I don't think about it, I know it. A self, like a a me in there, that doesn't even belong to me, and it wants to come out, it wants me to call it by name. But it's – I feel like it's waiting for you. To hear it in you, too.
Homer: I want to. You know I want to.
Prairie Johnson: It's a name truer than Prairie, than Nina even. It sounds like… Away.
Homer: Away.
Prairie Johnson: Mmm. Away Yeah, but maybe Oh-A, Oh – Oh way? I don't know, when I say it out loud, it all falls apart.