What characteristics must have the recipe dedicated to the blog (and it goes without saying, to those who populate them, the Blogger)? It must be different, contaminated with unique tastes, original. He must be able to impersonate the spirit of the medium which is now fully part in the information world, independent and not, in the whole world. This is the premise from which Giulia Liú and the staff of GONG restaurant in Milan, started!
Read the article in Italian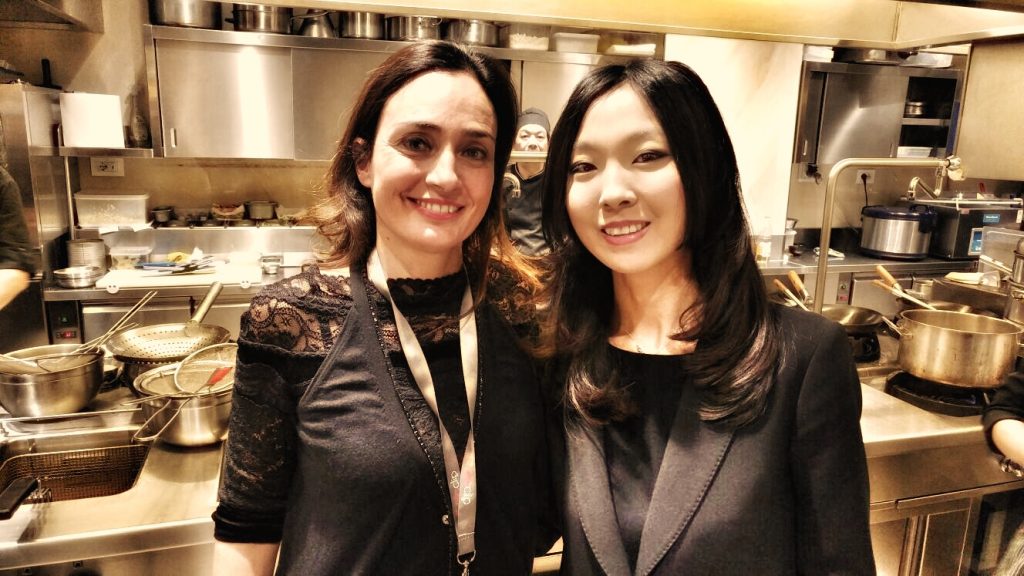 Gulia Liu, chinese of second-generation, is the amazing Lady of the Gong Restaurant. Sister of Marco, owner of Ba Asian Mood and of Claudio of Iyo, Giulia moves inside the place with professionalism. The inspiration of the kitchen is certainly Asian but the crew of Gong, reinterprets traditional Chinese dishes in a modern and always elegant way,  through contamination and influences of differents tastes. .
Are you curious to know what the recipe dedicated to the Blog, by Giulia and the staff of Gong?
A DELICIOUS CHINESE GNOCCHI DISH WITH MIXED MUSHROOMS, SCALLOPS AND Violet POTATOES
Besides Chinese Gnocchi  (available in any store of Chine Town) here are the ingredients of the recipe:
scallops
Mixed chinese mushrooms
purple potatoes
blue pepper leaves
Porcini mushrooms
This is the "Bloggers identikit" who were inspired by Gong to create the recipe:
Bloggers are independent (often disobedient to the rules)
whimsical, they have a strong personality
countercurrent, irreverent
they are attentive to the economic side: even freedom has a cost!
Here you find the live on periscope:
LIVE on #Periscope: Join me at @Gong restaurant with Giulia for a special cookingshow #Food https://t.co/thsrbVN7DQ

— Rossella Canevari (@rosscaneva) 1 dicembre 2016